Why our food is making us fat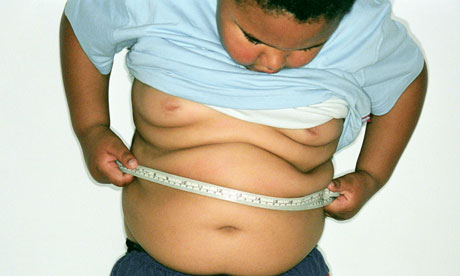 We are, on average, 3st heavier than we were in the 60s.


And not because we're eating more or exercising less


– we just unwittingly became sugar addicts
Up a rickety staircase at the Newarke Houses Museum in Leicester, England hangs a portrait of Britain's first obese man, painted in 1806. Daniel Lambert weighed 53st (335kg) and was considered a medical oddity. Too heavy to work, Lambert came up with an ingenious idea: he would charge people a shilling to see him. Lambert made a fortune, and his portrait shows him at the end of his life: affluent and respected – a celebrated son of Leicester.
But these people are not where the heartland of the obesity crisis lies. On average, in the UK, we are all – every man, woman and child – three stone heavier than we were in the mid-60s.

Moreover, there was something else going on. The more sugar we ate, the more we wanted, and the hungrier we became. At New York University, Professor Anthony Sclafani, a nutritionist studying appetite and weight gain, noticed something strange about his lab rats. When they ate rat food, they put on weight normally. But when they ate processed food from a supermarket, they ballooned in a matter of days. Their appetite for sugary foods was insatiable: they just carried on eating.
The organ of most interest, however, is the gut. According to Schwarz and Sclafani, the gut is a highly complex nervous system. It is the body's "second brain", and this second brain becomes conditioned to wanting more sugar, sending messages back to the brain that are impossible to fight.
Anne Milton, the minister for public health, "I am not scared of the food industry."
The Men Who Made Us Fat, 9pm, Thursday, BBC2.